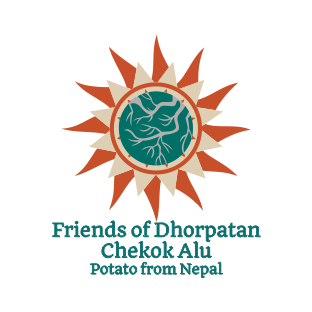 THE ASSOCIATION
Amis de Dhorpatan Chekok Alu (Friends of Dhorpatan Chekok Alu) leads environmental and social projects in the isolated Dhorpatan valley in Nepal, supports diverse actions for local people and promotes cultures of Tibet and Nepal.
It was in the summer of 2014 when Isabelle Zanetti-Lama discovered the village of Dhorpatan for the first time during her trip to Nepal, a community of which her husband, a Tibetan doctor, is a native. After two days by bus, one day by jeep and three days of walking, they finally arrive in Dhorpatan. And there … Blow of heart! A blow of heart for the village, for the landscapes, and for the inhabitants! The Friends Association of Dhorpatan Chekok Alu was formed on 14th of April 2015.

Search
Events to go
There are no upcoming events.
Newsletter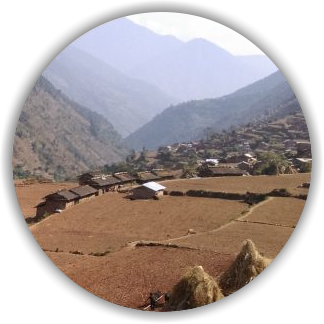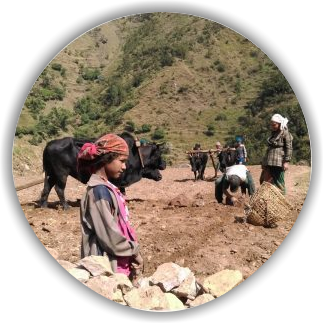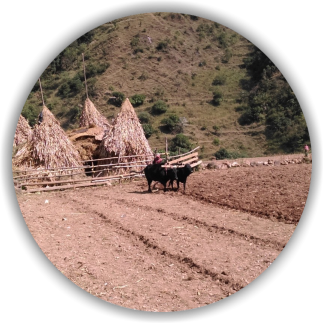 The village of Dhorpatan is situated in the Western part of Nepal. Nestled in a valley at 2500 metres altitude, it is set in front of Mont Dhaulagiri, one of the highest mountains in the world. The altitude of the valley varies from 2850 to 5500 metres.
The population of the Dhorpatan valley is made up of a small community of indigenous peoples, like the Kham Magar (natives of Nepal), as well as Tibetan refugees. Currently, there are about a thousand people (number that varies depending on seasons), i.e. in between 100 and 400 families during winter.
Agriculture is the main economic sector of the country. Essentially the culture of cereals: rice, oat, barley… The inhabitants also grow a special variety of potatoes with a unique taste ! It was introduced by the Swiss Red Cross in the 1980s.
THE POTATOES OF DHORPATAN
Potatoes are a basic commodity in the Dhorpatan valley: The valley produces every year 359 tonnes of potatoes ; Each family (4/5 people) eat an average of 3 kgs of potatoes a day ; 159 tonnes of potatoes are exported in Asia.
The potato Kufri Jyoti, introduced by the Swiss Red Cross in the 1980s, is a refined product with badly known culinary qualities, despite an article of Joëlle Smadja published by the CNRS in 2003 (National French Research Center). Its unique taste is lightly sweet. Its yellow and compact pulp withstands very well any mode of cooking.
And those potatoes can be kept one full year buried underground without any inconvenience!
OBJECTIVES
To develop potatoes' sales in Nepal and its export trade in Asia :
Thailand, Singapore, Dubai, Hong Kong, India…
ACTIONS
– To buy potatoes from Dhorpatan inhabitants.
– To deliver these potatoes to chefs of gourmet restaurants presents in Asia.
– To ensure growing returns and an increasing salary to the producers from one year to the other, and to allow them to use profits for their own development.
– To sustain the potatoes' culture and improve standards of living of Dhorpatan families.
– To organise a processing chain and propose a diversity of processed products by mid to long-term.
METHODOLOGIES
ANALYSIS AND ENGAGEMENT…

… of importing agents for vegetables hired locally

RESEARCH ON POTENTIAL MARKETS

Work completed by 2 volunteers in France Nuria Murcias and Alice Carolyne Argentini, and by 2 Nepalese agriculture engineers based in Katmandou Archanai Battarai and Bishowog Battarai.

STUDY OF LOGISTICAL MEANS…

… to deploy for the exportation of potatoes (storage, transportation, regulation)
Tasting @ Alliance Française
As part of the Francophonie Days, Amis de Dhorpatan has been invited to come to the Grande Soirée de la
Read more.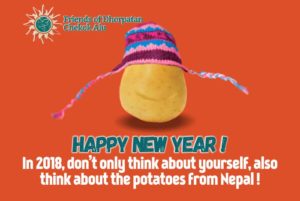 HAPPY NEW YEAR 2018 !
Namaste, Hello ! Friends of Dhorpatan Chekok Alu wishes you a wonderful year 2018 ! Full of generosity and love
Read more.
Archanai BATTARAI

Agronomist

Conducted the agronomic feasibility study and is an on-site relay in Nepal for Friends of Dhorpatan

Susil PANT

Tour Operator Agent

Works at Gorkha International Travels and Social Travel Nepal, a solidarity travel agency, partner and representant of Friends of Dhorpatan in Nepal