Happy New Year 2023!

🕯️May it be bright and hopeful 🕯️
The Amis de Dhorpatan team wishes you that 2023 be a firework of beautiful actions, exciting projects and kind gestures around you.
.

A Few words to accompany you on at the beginning of the year
"No one can reach the dawn without passing through the path of the night." [Khalil Gibran]

"We don't always realize that we are walking a new path every day." [Paulo Coelho]

"Happy is the one who knows how to take his time to go faster." [Proverbe inuit]

"Joy is in everything: you must know how to extract it." [Confucius]

"Patience is a tree whose root is bitter and whose fruit is very sweet." [Proverbe persan]

"If you close the door to all errors, the truth will remain outside." [Rabindranath Tagare]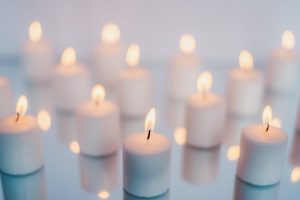 What a plan for 2023…
Take care of yourself and others avec keep it up !
In Dhorpatan… they are !

---
Don't forget !
Remember that you can :
You can make a donation to help the families of Dhorpatan.
You can become a member of the Association to support sustainable agriculture and keep up with our latest actions.
You can support us daily and for free thanks to Lilo, the sustainable search engine.
Buy or gift the photo album Dhorpatan : an open window on Nepal
Dani bath in nepalese !
Tsutse tse in tibetan !
Grazie mille in italian !
Dhorpatan's friends team